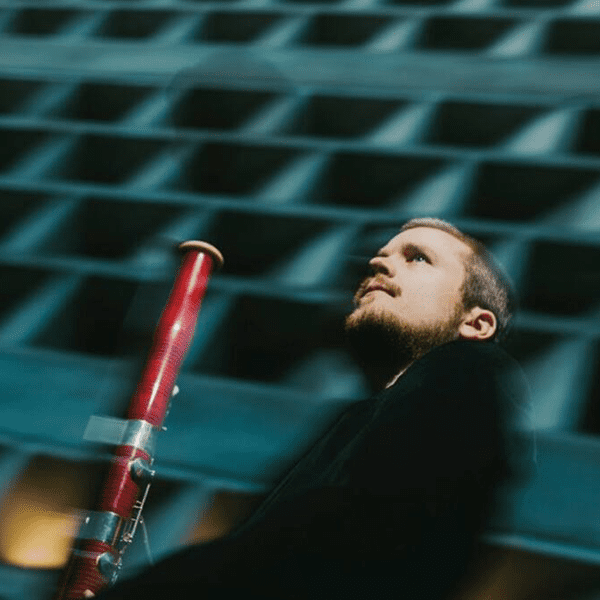 With pianist Rie Akamatsu, ECHO artist Mathis Stier showcases the versatility of the bassoon in a programme that takes us from the 18th and 19th centuries through to the present day.
Each side of the bassoon's multifaceted nature is explored in this recital, from Boedekker's stately Sonata sopra 'La Monica' and the expressive, virtuoso sonata by Saint-Saëns, to Bernaud's hypnotic Hallucinations. The instrument's sonorities are stretched even further in Heinz Holliger's three solo pieces, Daniel Schnyder's energetic sonata and in Paula Matthusen's experimental work for bassoon and fixed media, and there is brand new music from Icelandic composer Maria Sigfúsdóttir, whose band has toured with Sigur Rós.
Mathis Stier is principal bassoon with the WDR Sinfonieorchester, and was awarded the second prize and coveted Audience Prize at the 2019 ARD Competition. He regularly collaborates with Rie Akamatsu, the duo regularly delighting audiences with their rapport and synchrony.