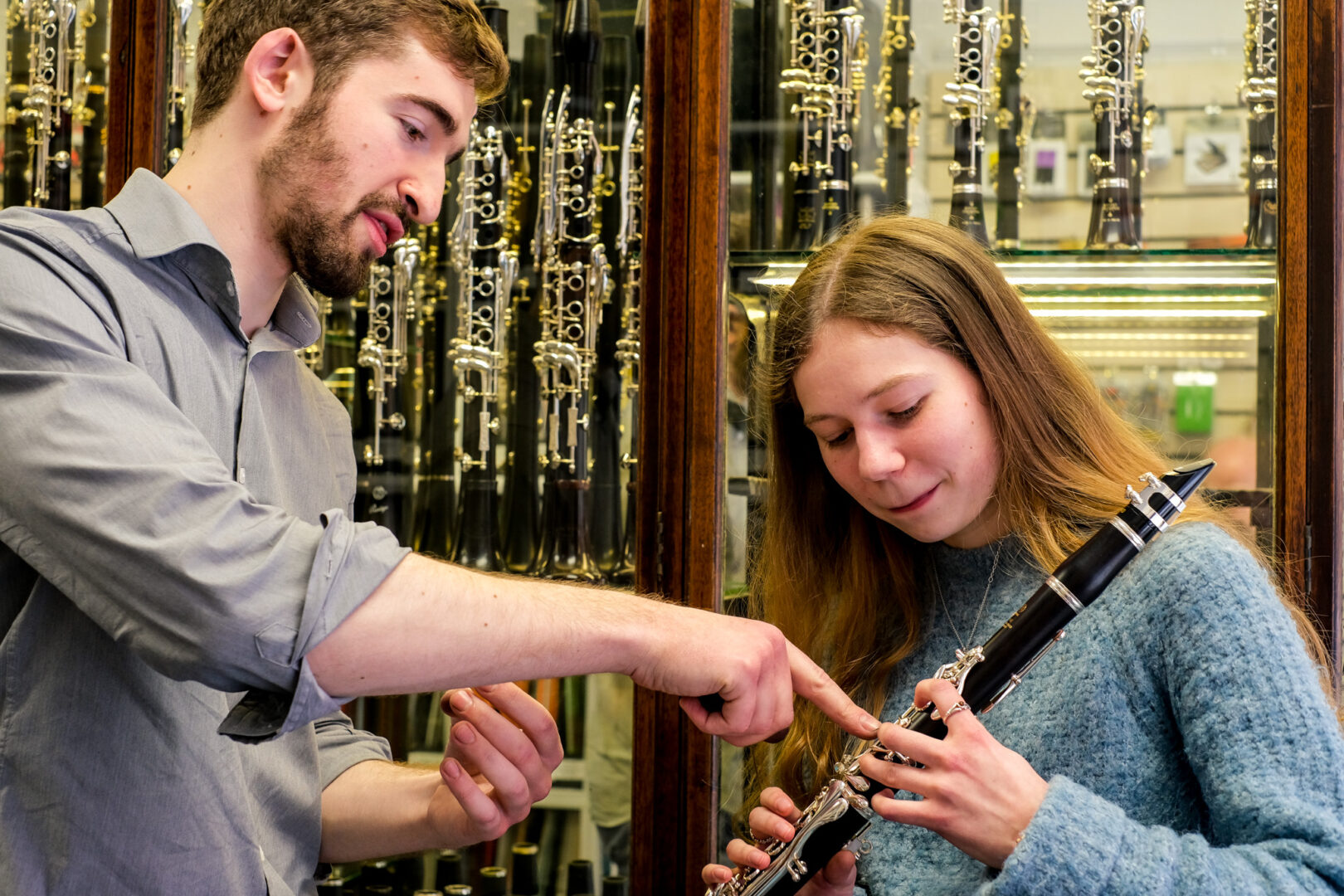 Long Term Rental
Our long-term rental scheme is an alternative to buying a high-quality instrument without making a permanent commitment. Perhaps you want to give the gift of music to your young child but can't be sure that they'll still want to play that instrument in a year's time. Perhaps you want to get your hands on a bassoon having played back in your teenage days, or maybe you've always had a hankering to channel your inner John Coltrane by picking up a sax.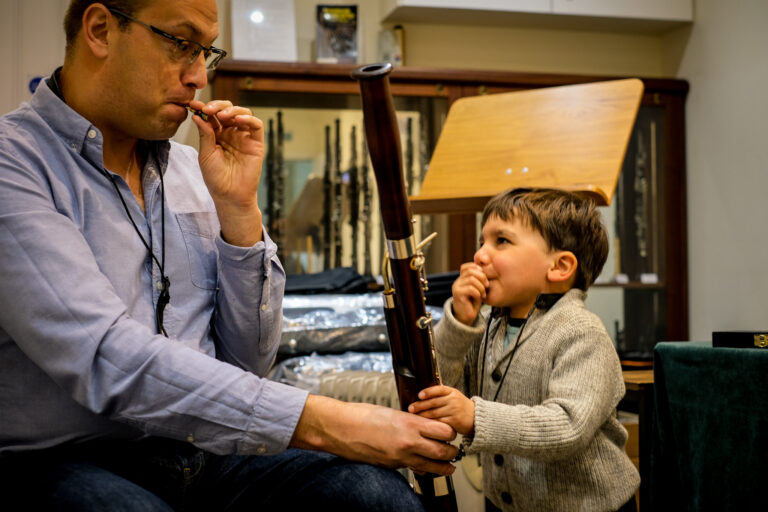 Rental Scheme Features
Renting an instrument is excellent value. We just ask for the first 3 months in advance, then pay monthly by direct debit. To bring the rental contract to a close, simply return the instrument at any time and make no further payments. We will need to run a credit check as our instruments are of high value. We also recommend making sure that the instrument is insured. If there are any niggles our repairers will take care of them for you. Fixes arising through the general usage of the instrument will be complimentary, but damage from misuse is not.
Rent a woodwind instrument from just £20 per month
Continue for as long as you like (minimum 3 months)
All maintenance included
All instruments checked and ready to play
Convenient monthly payments by Direct Debit
Subject to a credit-check
Available throughout the UK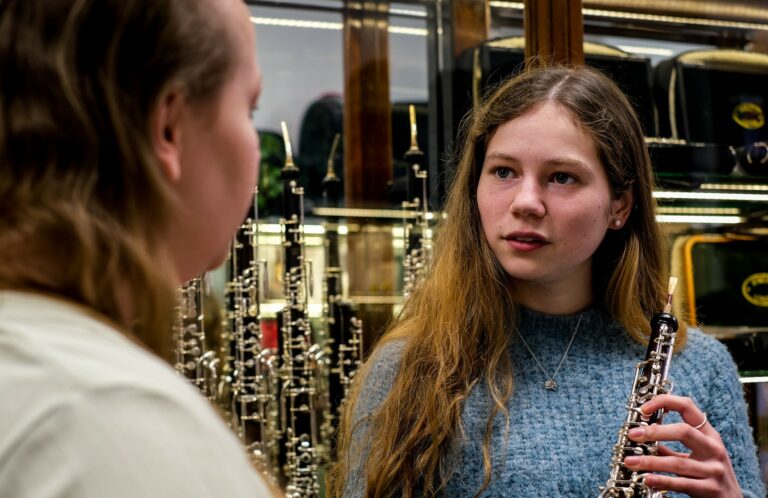 How It Works
Our instruments are very popular which sometimes means there is a short waiting list for them. Please get in touch to confirm availability.
Please complete the form by clicking the link below and upload a copy of a recent utility bill with your address on it and a copy of your photo ID (passport, driving licence). Once we have received your application we will email you a payment link for the first three months rental plus postage. On receipt we will email you a copy of the contract. We ask that you print this out and sign it, as we need a wet signature, and then post it to us at 31 Chiltern Street. We will get the instrument posted out, usually by the next day.
If you have any questions about the rental scheme, please 'Get in Touch'.
Monthly Pricing
The specific instrument models below are provided only as an example. Sometimes an instrument of similar standard will be available instead.
Oboe
Junior (e.g. Howarth Junior Oboe)

£

35.00

Student (e.g. Howarth S10 Oboe)

£

45.00

Intermediate (e.g. Howarth S20 Oboe)

£

55.00

Advanced (e.g. Howarth S40 Oboe)

£

65.00
Bassoon
Student (e.g. Amati Standard / Short-Reach Bassoon)

£

65.00

Advanced Student (e.g. Howarth Academy Standard / Short-Reach Bassoon)

£

90.00

Junior / Beginner (e.g. Mini-Bassoon PLUS+ / Tenoroon / Fagonello)

£

65.00
Bassoons are popular! Unfortunately this means there is often a short waiting list for renting them. Please contact our bassoon dept for the latest information. Please note we currently have high demand for mini bassoons and short reach bassoons, so please call before coming in email or phone 020 7935 2407
Clarinet
Student (e.g. Howarth Academy Bb Clarinet / Buffet Prodige / Yamaha 255 Bb Clarinet)

£

20.00

Intermediate Bb (e.g. Buffet E13 Bb Clarinet) ~ wooden body

£

50.00

Intermediate A (e.g. Buffet E13 A Clarinet) ~ wooden body

£

60.00
Alto Saxophone
Junior (e.g. Alphasax Alto) ~ For younger beginners

£

30.00

Student (e.g. Jupiter JAS 567 or Buffet Alto Saxophone)

£

25.00

Student (e.g. Yamaha YAS 275 / 280 Alto or Chiltern Alto Saxophone)

£

35.00
Flute
Student (Straight head) (e.g. Straight head flute)

£

25.00

Student (Curved head) (e.g. Yamaha YFL211 flute (with curved head)

£

30.00
Common Questions
Insurance of Rental Instruments
You will need to arrange suitable insurance cover for the instrument as it is a condition of rental that the instrument is fully insured. We are happy to supply information regarding comprehensive annual insurance through Allianz Cornhill.
Can I buy the instrument I have been renting?
No. However if having rented an instrument from us, you wish to purchase a new instrument (either outright or on credit terms) we will deduct a sum equivalent to three months rental from the price.
When do I return the instrument?
You can return the instrument to us at any time to terminate the agreement, no notice is required. The agreement finishes when the instrument arrives back at our showroom. No further payments will be payable (excluding any arrears), however there will be no refund of any part of rental already paid.
The Small Print
Please see our full Rental terms and conditions.
This scheme is available for UK residents only.
Minimum rental period is 3 month, there is no maximum period.
We can only rent to persons over the age of 18.
Instrument rental is subject to credit approval.
We reserve the right to refuse rental.
Please see details of our complaints procedure.
Written quotations are available on request.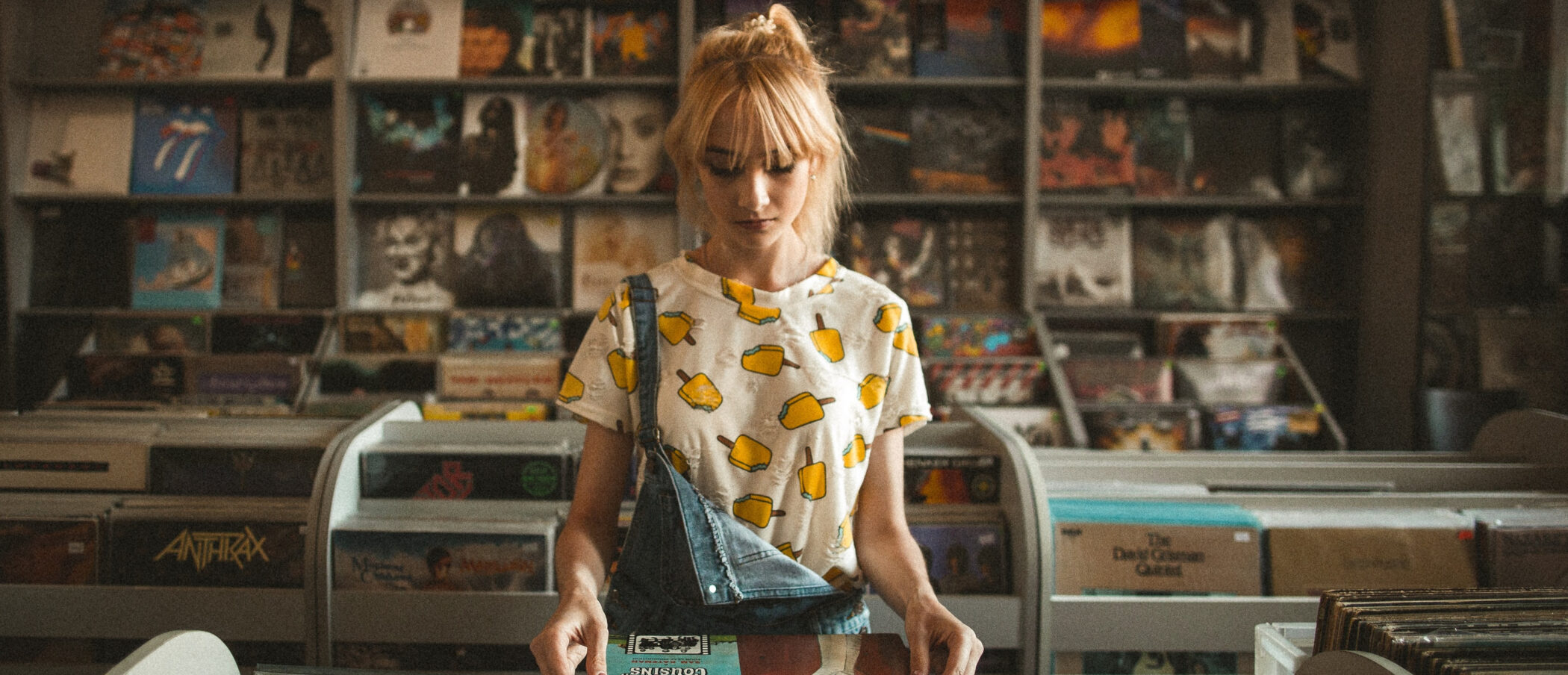 Have any questions?
If you have any questions about the rental scheme, please contact us and we will do our best to help. Should you wish to proceed, the documents can be posted to you. Sign them, and return them by post. There is a standard carriage charge of £16.95 (£24.95 for short reach and full size bassoons as well as saxophones) for sending your instrument to you.