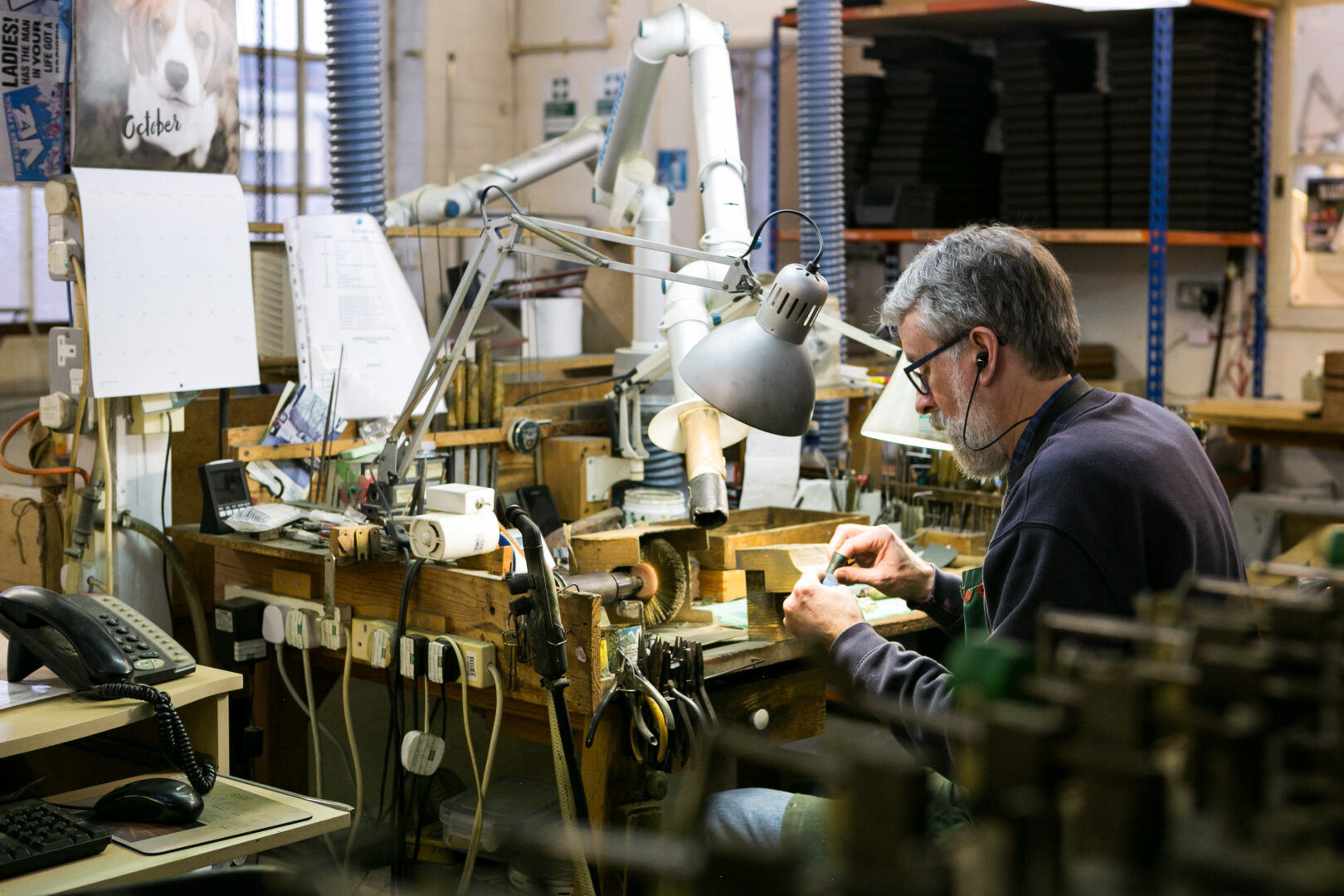 Repairs and Servicing
At Howarth, we have a team of 8 skilled repairers in London with more than 150 years of experience between them. Our capabilities are furthered by our instrument makers, based in our manufacturing workshops in Worthing. We principally repair oboes, bassoons, clarinets, saxophones and flutes, although we are occasionally called upon to lend our experience to other woodwind instruments.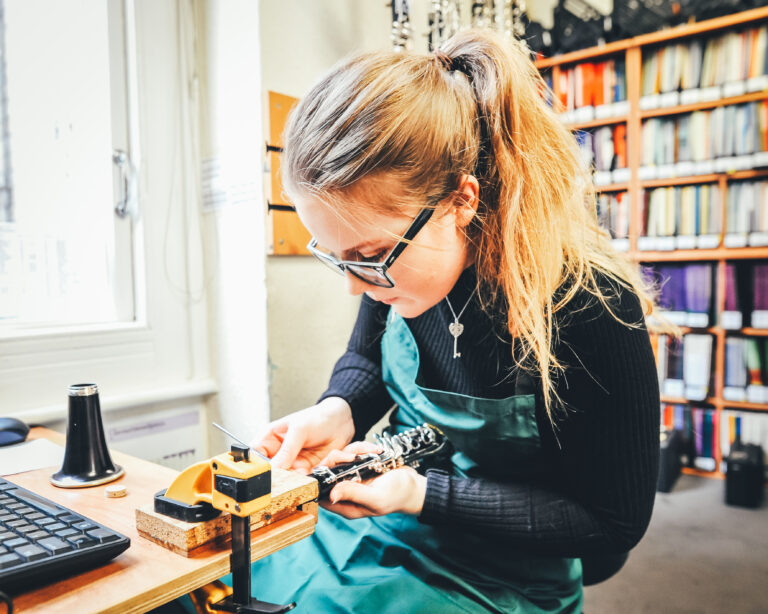 Repairs
When something goes wrong, we are here to help and frequently we'll be able to fix small issues rapidly and have you up playing again in no time at all. Sometimes the issues will require a little more time to resolve. We are always happy to assess the issues and advise on the time and cost to get your instrument up and running again. Occasionally when resolving an issue, we might find another underlying problem, and if that will affect the time and/or cost, we will be in touch to avoid any surprises.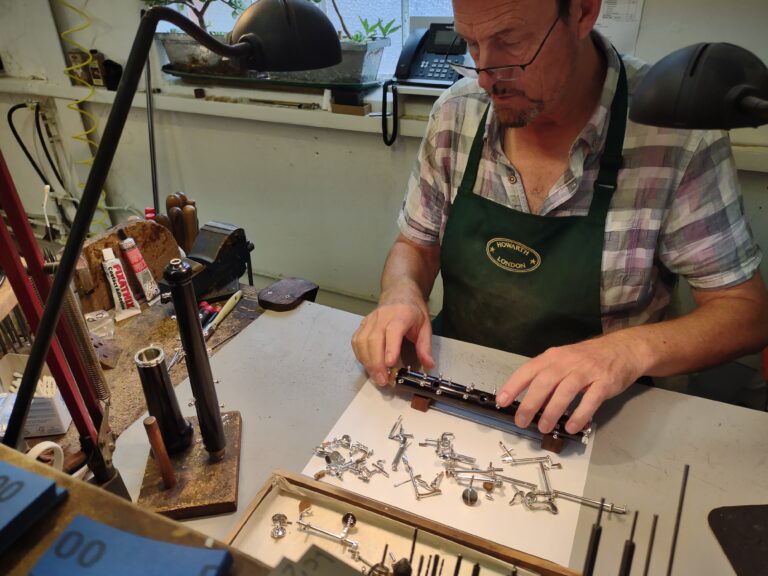 Custom Keywork
Each instrument is as unique as its player, therefore adaptations to traditional keywork may be beneficial and complementary, enhancing your playing experience. From extensions for small hands, to removing and adding keywork, contact us for a consultation on custom keywork.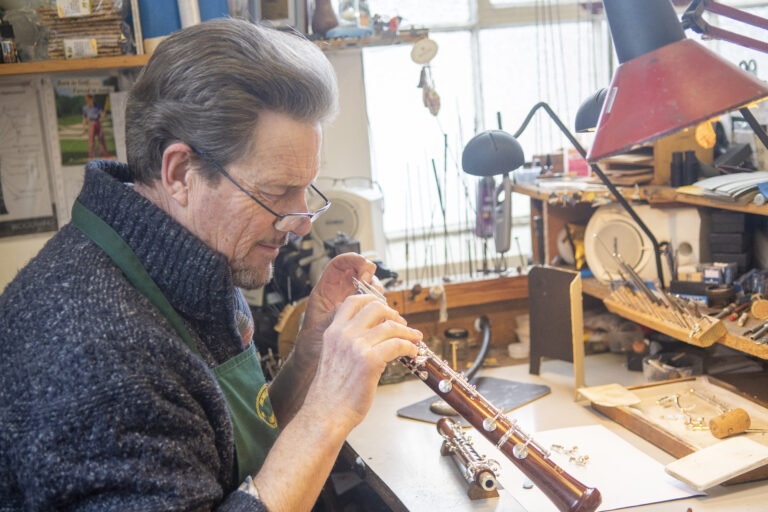 Servicing
Whether you are a frequent player whose instrument's needs regulation or adjustment, your keys have become noisier, or are returning to your instrument after some years of inactivity, we recommend having your instrument serviced every couple of years. A service provides your instrument with the regular maintenance that ensures it remains in the best possible playing condition. In a service, we will strip down your instrument, remove all of the keys and give it a thorough clean, investigate for cracks or any damage that might not have been visible while fully assembled. We then re-assemble the instrument oiling where necessary, making sure that the pads are seating correctly, ensuring that the instrument is air-tight, replacing any worn pieces of cork, making sure that the spring tensions are correct. Instruments are then tested by our pro players before final adjustments are made.
Pads inevitably become worn when used frequently and over time they degrade, even when the instrument has not been played. At this point we will advise that the instrument gets a full re-pad.
Get in Touch
During working hours, we appreciate you calling us on 020 7935 2407 to gauge what your needs are, and make arrangements based on that conversation. We always need to see an instrument before we can work out how to get to the crux of a problem. For those local to us, we will always be available to take a look at your instrument if you bring it into the shop, but obviously cannot promise to fix your issues on the spot. For out of hours enquiries, please click the button below to get in touch, let us know as much about the issues, and leave us a phone number for us to call you back on.